244th ECS Meeting
October 8, 2023 through October 12, 2023
Hotel Gothia Towers, Mässans Gata 24, Göteborg
Smol­tek Hydro­gen is attend­ing the 244th ECS Meet­ing in Gothen­burg, Sweden. The event brings togeth­er the most act­ive research­ers in aca­demia, gov­ern­ment, and industry to engage, dis­cuss, and innov­ate in the areas of elec­tro­chem­istry and sol­id state sci­ence and related technologies.
Lower­ing the load­ing of Ir-based cata­lyst to ≈ 0.1 mg Ir/​cm2, without com­prom­ising the over­all per­form­ance, is crit­ic­al in order to enable glob­al mass man­u­fac­tur­ing tar­gets of PEM-electo­lyz­ers for green hydro­gen production.
Smol­tek Hydro­gen will present the ECM (Elec­tro­lyz­er Cell Mater­i­al) tech­no­logy on Sunday, Octo­ber 8, 17:00–17:20 in Room F1. Read more in the abstract.
We also wel­come you at the tech­nic­al exhib­it (booth #108) to meet with our sci­ent­ists at the con­fer­ence: Xin Wen, Bas­tien Pen­ninckx, Jaime Sanc­hez, Sank­ar Sasidharan.
See you in Gothen­burg, 8–12 October!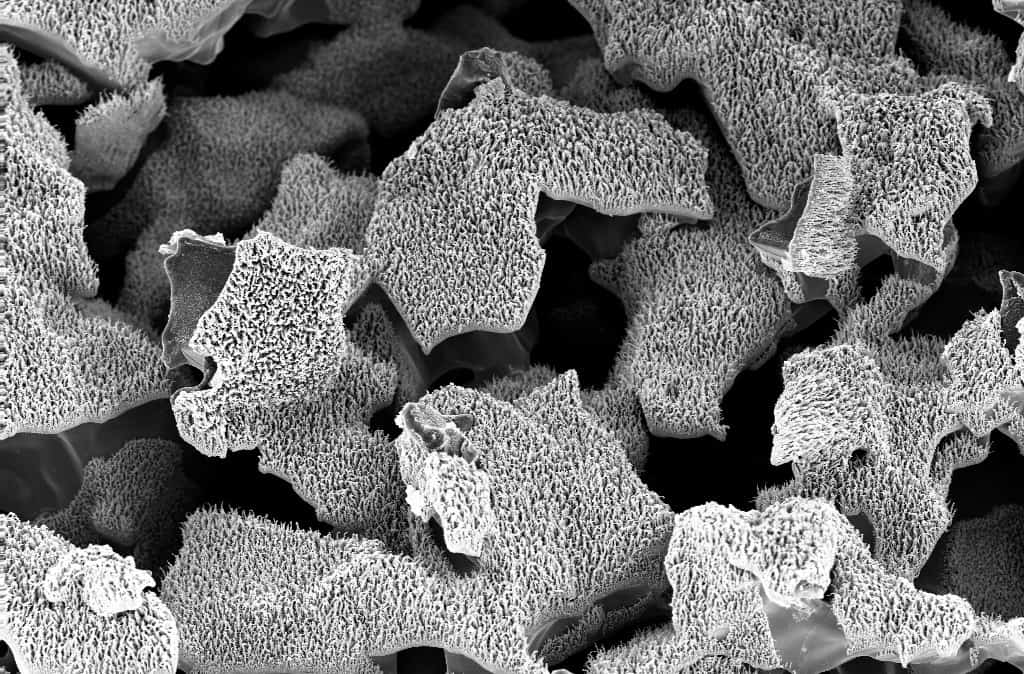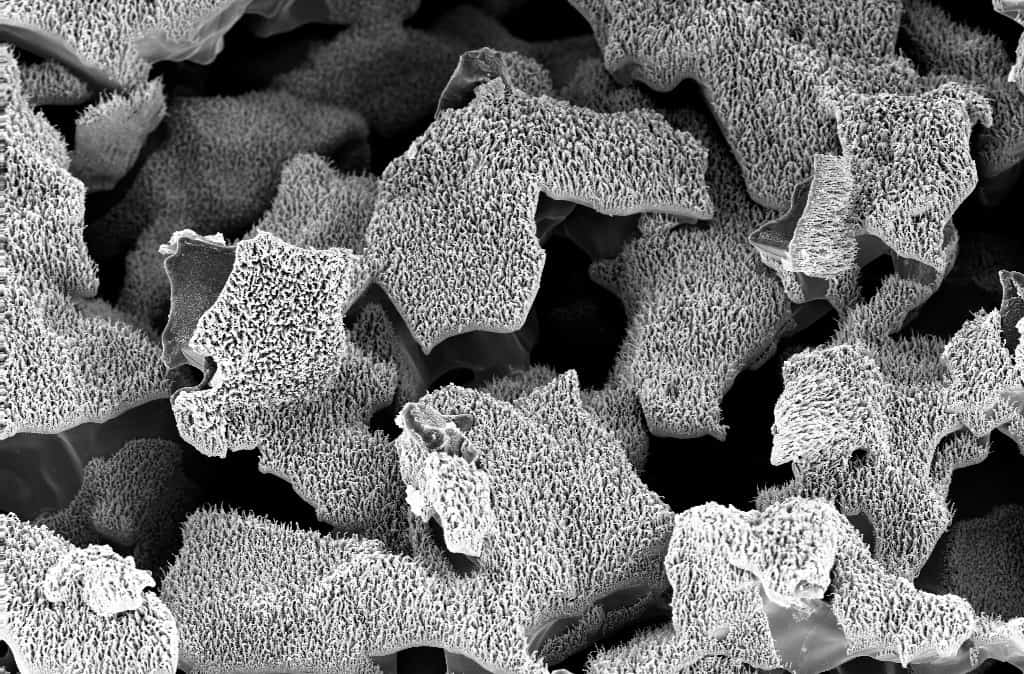 ECM tech­no­lo­gic­al scope: The low elec­tric­al res­istiv­ity and mech­an­ic­al strength indic­ate why CNF are an attract­ive cata­lyst sup­port mater­i­al. The solu­tion offered by Smol­tek Hydro­gen takes full advant­age of the prop­er­ties of CNF and the oppor­tun­it­ies afforded by PECVD growth by grow­ing ver­tic­al CNF on a PTL (above image). This meth­od ensures con­tact between the CNF and the PTL while provid­ing a high sur­face area sub­strate. Cata­lyst can then be depos­ited on top of this sub­strate. The ver­tic­al ori­ent­a­tion of the CNF facil­it­ates coat­ing of the sur­face with addi­tion­al lay­ers of mater­i­al, such as cor­ro­sion pro­tec­tion lay­ers or cata­lyst particles.
Sign up for our newsletter!
Your data will be handled in compliance with our privacy policy.
Related news and insights