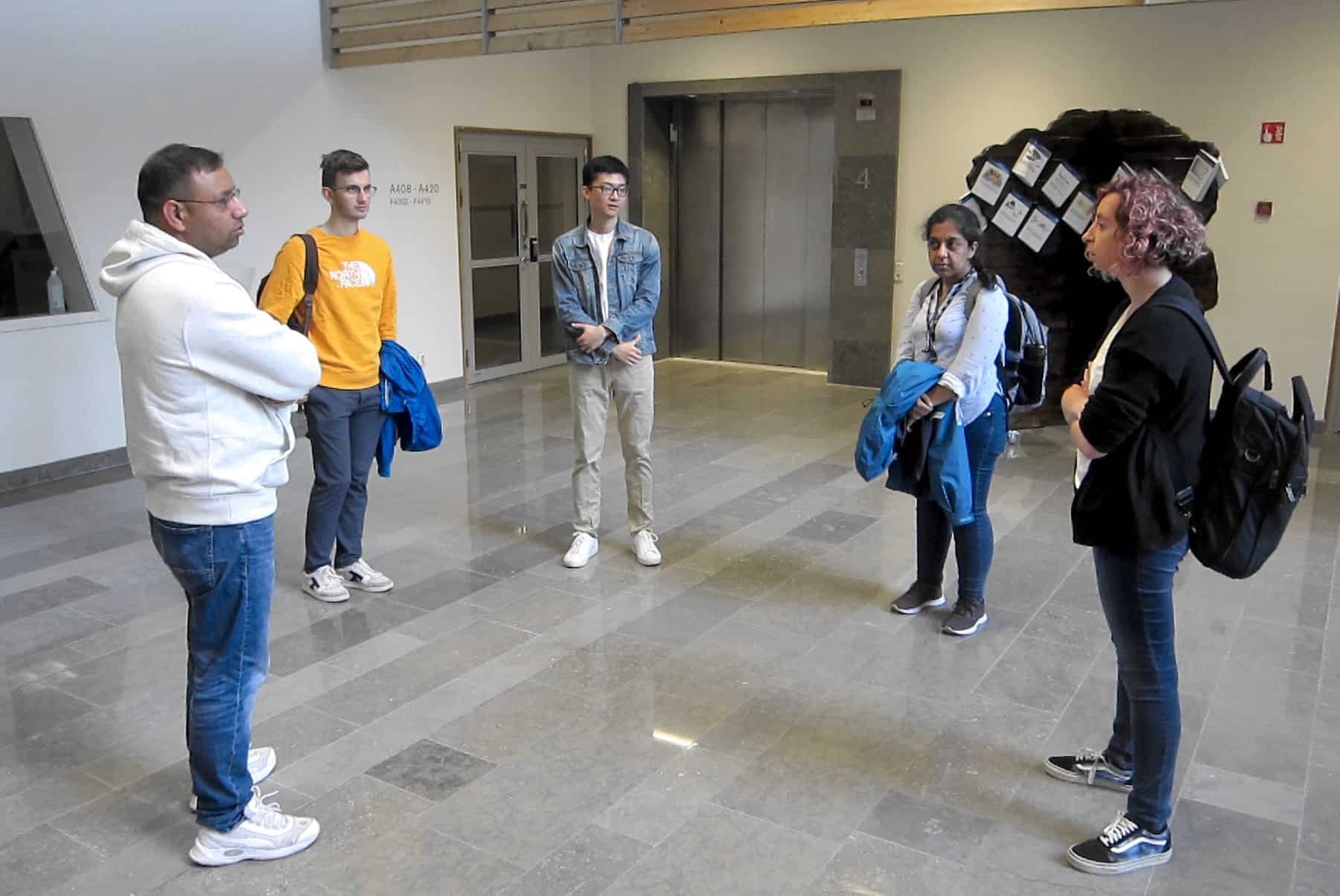 Gender equality plan
Smol­tek as a group is com­mit­ted to a sus­tain­able future by devel­op­ing car­bon nan­o­tech­no­logy solu­tions that improve the prop­er­ties of advanced and expens­ive mater­i­als that enables reduced energy con­sump­tion, lower oper­at­ing costs that sup­ports the trans­ition to a car­bon neut­ral society.
Includ­ing Smoltek's sus­tain­able devel­op­ment goals, gender equal­ity and equal treat­ment are also essen­tial for the com­pany. In favor of achiev­ing this, Smol­tek works act­ively to ensure gender equal­ity and equal treat­ment in all our operations.
We cre­ate a diverse and bet­ter work­ing envir­on­ment where every­one feels val­ued, sup­por­ted and appre­ci­ated. Actions and strategies are being developed based on this goal.
We fol­low four spe­cif­ics for­mu­lated in our policy based on lit­er­at­ure review, review of plans and solu­tions used in Swedish com­pan­ies, and that serves the needs of our organization.
Rais­ing aware­ness and train­ing on gender equal­ity, mainly con­cern­ing uncon­scious gender bias.
Increas­ing a diverse team in lead­er­ship and decision-mak­ing pos­i­tions, includ­ing diverse genders, ages, nation­al­it­ies, cul­tures and opinions.
Ensur­ing equal oppor­tun­it­ies and that every­one is val­ued pro­fes­sion­ally in the recruit­ment and pro­mo­tion of employees.
Ensur­ing that all employ­ees have their needs listen­ing and invited to col­lab­or­ate to the gender equal­ity and equal treat­ment plan development.
Our pur­pose is that the policy (plan) imple­ment­a­tion pro­motes equal oppor­tun­it­ies and bet­ter work con­di­tions and envir­on­ment in our company.
Great Place to Work certification
Smol­tek Nan­otech Hold­ing AB lives up to the set require­ments for what dis­tin­guishes a good work­place and, after a thor­ough eval­u­ation, has been awar­ded the Great Place to Work cer­ti­fic­a­tion. Our cer­ti­fic­a­tion is proof that the employ­ees exper­i­ence a very high degree of cred­ib­il­ity, respect, fair­ness, pride and camarader­ie with­in the organization.