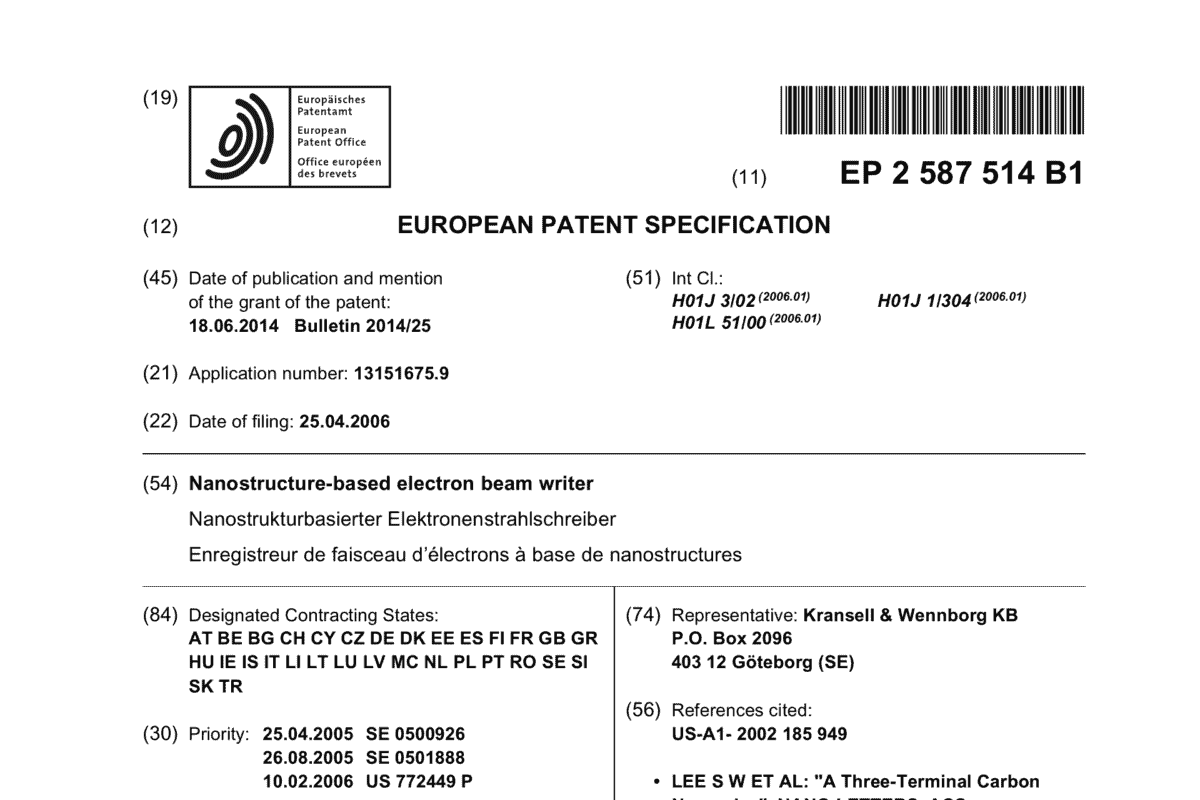 Nanostructure E‑beam writer
The Nanostructure E-beam writer family is covering a method for the manufacture of an integrated circuit comprising nanostructures.
The inven­tion: A nano­struc­ture-based elec­tron beam writer. The innov­a­tion is an elec­tron beam writer that enables the cre­ation of car­bon nano­struc­tures with great pre­ci­sion and desired prop­er­ties. For example, it is pos­sible to cre­ate a single car­bon nan­ofiber (CNF) of a spe­cif­ic length, dia­met­er and slope at a spe­cif­ic location.
Granted patents relating to the innovation
Sign up for our newsletter!
Your data will be handled in compliance with our privacy policy.
Related news and insights