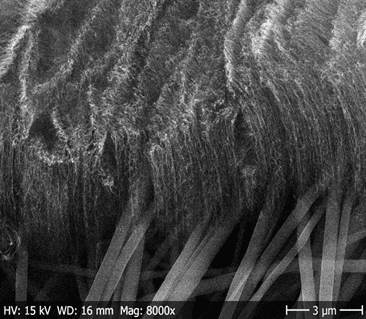 Publication is Highlight of 2016
Our publication about supercapacitor performance is selected as a Highlight of 2016 by Journal of Micromechanics & Microengineering.
April 19, 2017
Journ­al of Micromech­an­ics & Microen­gin­eer­ing (JMM) High­lights of 2016 gath­ers their highest-qual­ity papers pub­lished dur­ing last year and the chosen art­icles were iden­ti­fied by a team of expert ref­er­ees with the journal's Edit­or­i­al Board.
This achieve­ment shows anoth­er fruit­ful out­come from our col­lab­or­a­tion with Chalmers Uni­ver­sity of Tech­no­logy, says Anders Johans­son, Smoltek´s CEO.
Read the pub­lic­a­tion "Hier­arch­ic­al cel­lu­lose-derived CNF/​CNT com­pos­ites for elec­tro­stat­ic energy stor­age" here.
Read all High­lights of 2016 pub­lic­a­tions here.
Sign up for our newsletter!
Your data will be handled in compliance with our privacy policy.
Related news and insights