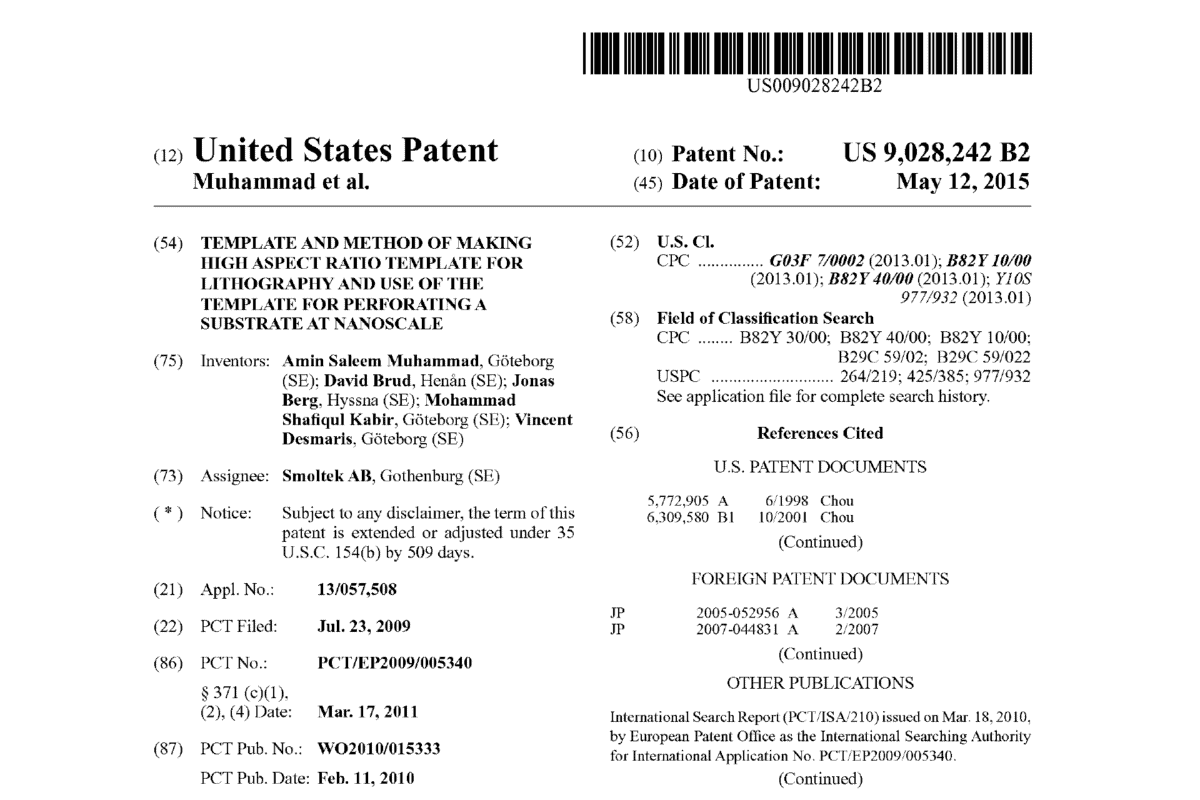 Nano Imprint Lithography
The Nano Imprint Lithography family is covering a method of making high aspect ratio template, stamp, and imprinting at nanoscale using nanostructures.
The inven­tion: A tem­plate and meth­od of mak­ing high aspect ratio tem­plate, stamp, and imprint­ing at nano­scale using nano­struc­tures for the pur­pose of litho­graphy, and to the use of the tem­plate to cre­ate per­for­a­tions on mater­i­als and products.
Granted patents relating to the innovation
Sign up for our newsletter!
Your data will be handled in compliance with our privacy policy.
Related news and insights
Carbon nanofibers is a supermaterial. It is stronger, more elastic, and lighter than steel. It conducts heat and electricity better than metals. And it can be used to thousandfold the surface of materials. Let's take a closer look at these tiny fellows.