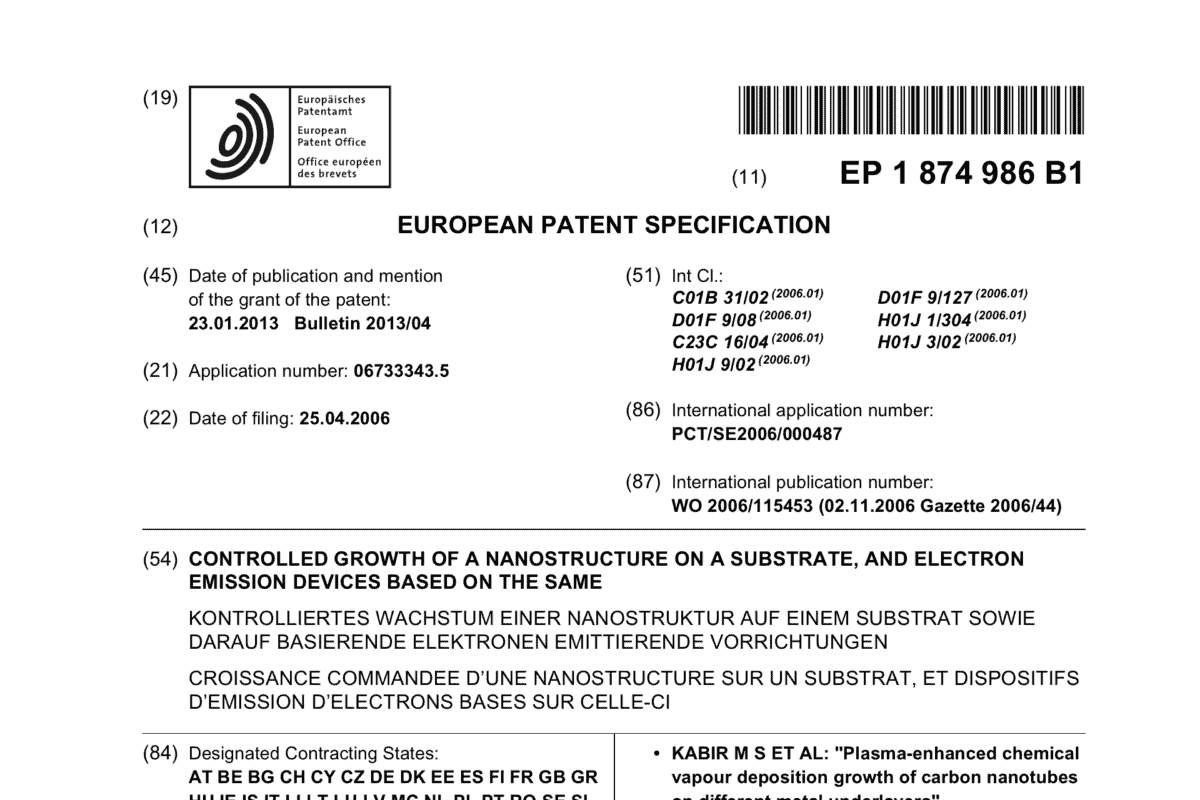 Interconnects A (SmolGROW™)
The Interconnects A family is covering a method regarding controlled growth of a nanostructure on a substrate, and electron emission devices based on the same.
A meth­od of form­ing of nano­struc­tures and nano­struc­ture devices — A truly unique nano­struc­ture growth plat­form tech­no­logy that enables man­u­fac­tur­ing of nan­o­ma­ter­i­al devices on CMOS plat­form. The meth­od cov­ers dif­fer­ent types of nano­struc­tures includ­ing car­bon nan­otubes, nan­ofibers, nanowires, etc.
The present inven­tion provides a meth­od for nano­struc­tures grown on a met­al under­lay­er, and a meth­od of mak­ing the same. The grown nano­struc­tures based on the claimed meth­od are suit­able for man­u­fac­tur­ing elec­tron­ic devices such as an elec­tron beam writer, and a field emis­sion display.
Granted patents relating to the innovation
Sign up for our newsletter!
Your data will be handled in compliance with our privacy policy.
Related news and insights