Smoltek aims to unlock the scale-up for PEM water electrolysis
Efficient use of iridium can boost green hydrogen production in this decade and Smoltek Hydrogen wants to seize the opportunity by offering a nanostructured porous transport electrode that reduces cost and optimizes use of the critical anode catalyst in PEM electrolysis cells.
September 8, 2023
In Octo­ber 8–12 you can take the oppor­tun­ity to meet the Smol­tek Hydro­gen team of experts at the 244th Elec­tro­chem­ic­al Soci­ety Meet­ing in Gothen­burg, Sweden to learn more about our tech­no­logy, our H2LAB and the road to volume pro­cesses for green hydro­gen at scale.
We wel­come you at the tech­nic­al exhib­it (booth #108) or meet with one of our sci­ent­ists at the con­fer­ence: Xin Wen, Bas­tien Pen­ninckx, Jaime Sanc­hez, Sank­ar Sasidharan.
See you in Gothen­burg, 8–12 October!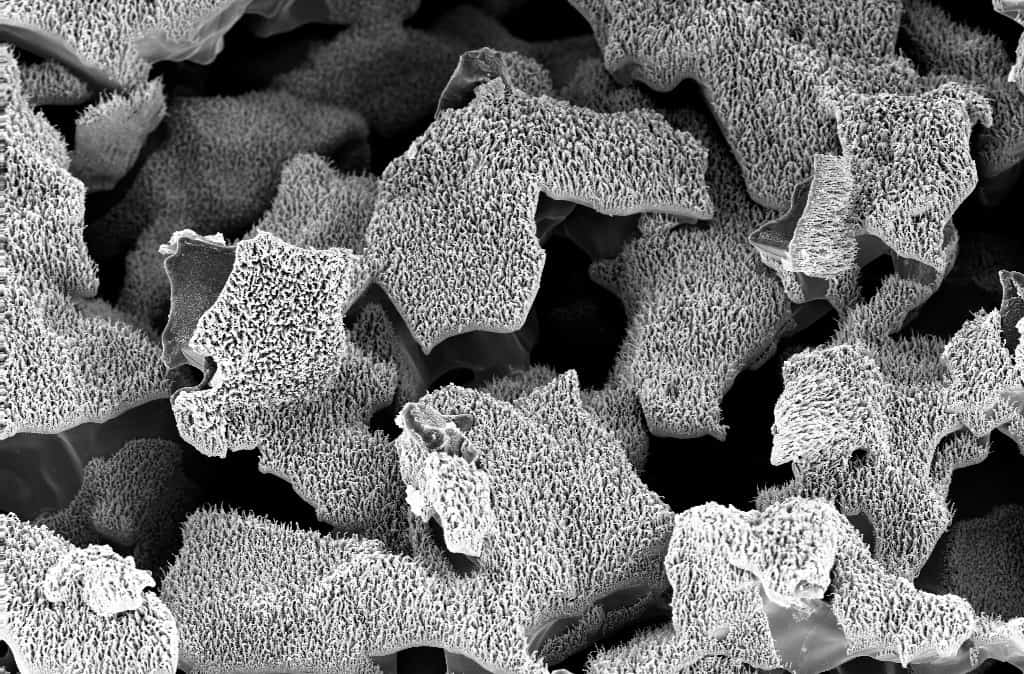 Tech­no­lo­gic­al scope: The low elec­tric­al res­istiv­ity and mech­an­ic­al strength indic­ate why CNF are an attract­ive cata­lyst sup­port mater­i­al. The solu­tion offered by Smol­tek Hydro­gen takes full advant­age of the prop­er­ties of CNF and the oppor­tun­it­ies afforded by PECVD growth by grow­ing ver­tic­al CNF on a PTL (above image). This meth­od ensures con­tact between the CNF and the PTL while provid­ing a high sur­face area sub­strate. Cata­lyst can then be depos­ited on top of this sub­strate. The ver­tic­al ori­ent­a­tion of the CNF facil­it­ates coat­ing of the sur­face with addi­tion­al lay­ers of mater­i­al, such as cor­ro­sion pro­tec­tion lay­ers or cata­lyst particles.
Sign up for our newsletter!
Your data will be handled in compliance with our privacy policy.
Related news and insights