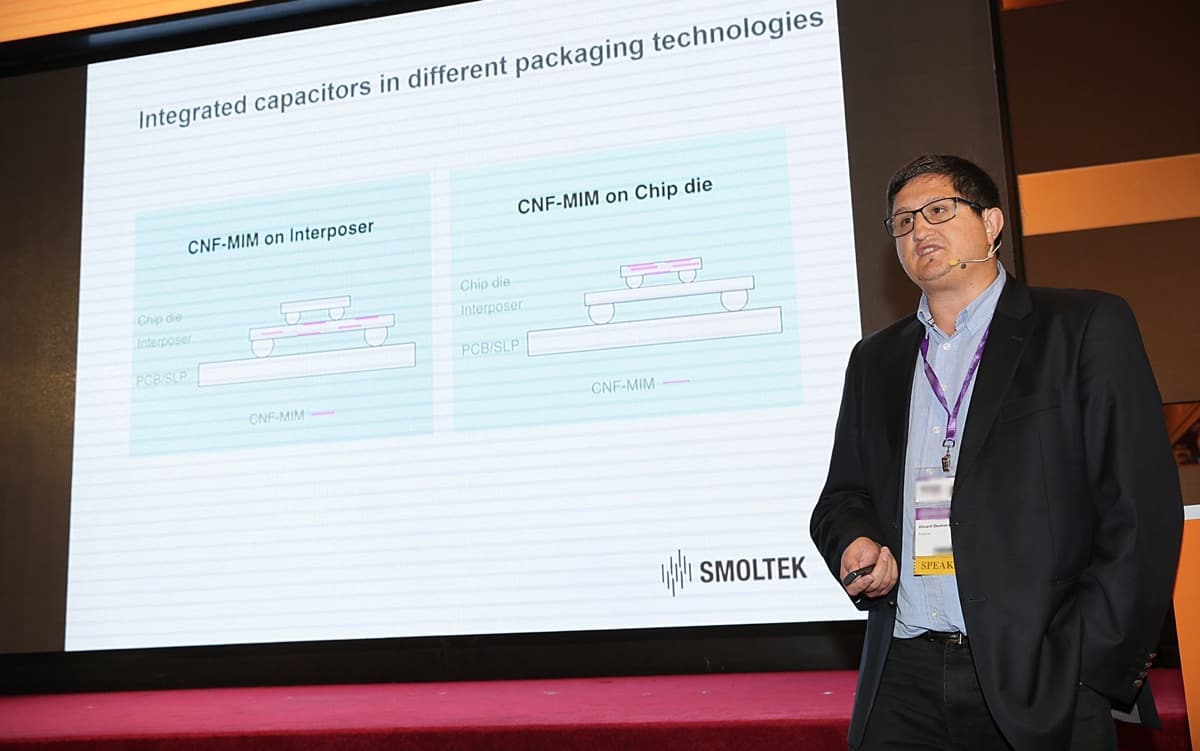 Smoltek is attending EDAPS 2019 in Taiwan
The EDAPS conference in Kaohsiung Taiwan, December 16-19 will be an excellent forum to highlight the latest advances for our CNF-MIM capacitor technology concept.
November 27, 2019
The offi­cial name of the con­fer­ence is "2019 IEEE Elec­tric­al Design of Advanced Pack­aging and Sys­tems Sym­posi­um (EDAPS)". It is an annu­al flag­ship event in the Asia-Pacific region and has con­sist­ently served as a plat­form for dis­sem­min­a­tion of latest research in the areas of elec­tric­al design of chip, pack­age and system.
This sym­posi­um con­sists of tech­nic­al paper present­a­tion, poster ses­sions, industry exhib­its, work­shops and tutori­als. Design­ers, engin­eers and research­ers across the world come forth to share and dis­cuss their work on all aspects of elec­tric­al pack­aging includ­ing mod­el­ing, design and sim­u­la­tion, fab­ric­a­tion and characterization.
"This will be a great net­work­ing oppor­tun­ity as well as a great ven­ue for present­ing our latest achieve­ments of the CNF-MIM capa­cit­ors tech­no­logy", says Ola Tiver­man, Chief Oper­a­tion Officer at Smoltek.
On Tues­day, Decem­ber 17, Smol­tek will present the latest advances of the CNF-MIM tech­no­logy concept. The name of the is "Ultra-Thin Capa­cit­ors based on Car­bon nan­ofibers with Ultra-High Capa­cit­ance Dens­ity" and will be held by prof. Vin­cent Des­mar­is in ses­sion 2 of the conference.
Image: Vin­cent Des­mar­is, CTO at Smoltek
Sign up for our newsletter!
Your data will be handled in compliance with our privacy policy.
Related news and insights