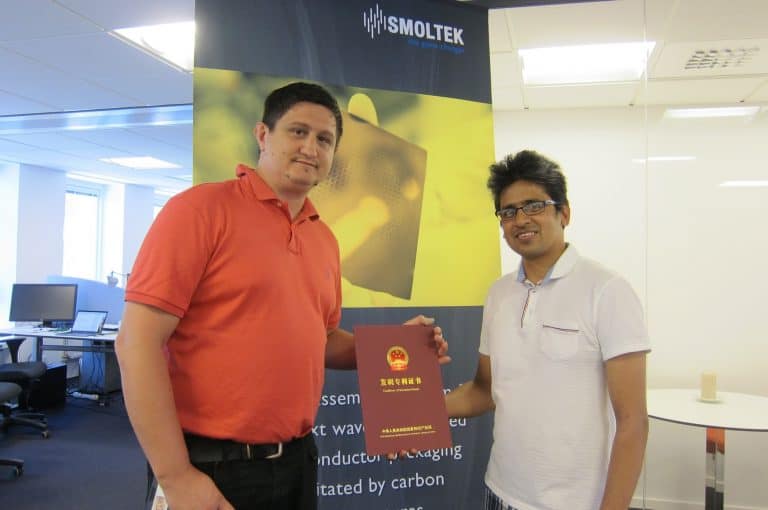 Smoltek patent No. 49 now granted
Smoltek has yet another granted patent to add to its extensive IP portfolio. This patent, the 49th of the company's granted patents, is regulating patent rights on nanostructure processing in China.
June 26, 2018
The new Chinese pat­ent strengthens the pos­i­tion of our hel­play­er pat­ent fam­ily towards form­ing of nano­struc­ture devices. The meth­od cov­ers dif­fer­ent types of nano­struc­tures includ­ing car­bon nan­otubes, nan­ofibers, nanowires etc.
"Anoth­er con­firm­a­tion of our unique nano­struc­ture growth plat­form tech­no­logy that enables man­u­fac­tur­ing of nan­o­ma­ter­i­al devices on CMOS plat­form. We are humbled to see that our IP foot­print is con­stantly strength­en­ing in China, one of the main hubs for semi­con­duct­or man­u­fac­tur­ing", says Dr. M. Shafiq Kabir, Smoltek´s CIO.
Smoltek's pat­ent port­fo­lio now glob­ally com­prises 49 gran­ted patents.
Sign up for our newsletter!
Your data will be handled in compliance with our privacy policy.
Related news and insights