Patents
Smol­tek uses a glob­al pat­ent strategy to pro­tect our tech­no­logy plat­form in all import­ant mar­kets. This includes core pat­ents as well as pat­ent pro­tec­tion at applic­a­tion level.
Our innov­at­ive tech­no­logy plat­form is pro­tec­ted with an IP-port­fo­lio of +110 pat­ents gran­ted and pending, dis­trib­uted among 20 pat­ent fam­il­ies, as well as a sig­ni­fic­ant body of know-how and trade secrets.
The stra­tegic and con­tinu­ous devel­op­ment of our pat­ent port­fo­lio is driv­en by the need for dis­rupt­ive mater­i­als and tech­nic­al solu­tions that enables indus­tri­ally com­pat­ible fab­ric­a­tion of nano­struc­tures for vari­ous applic­a­tions, like capa­cit­ors for semi­con­duct­ors and elec­trode cell mater­i­als for electrolyzers.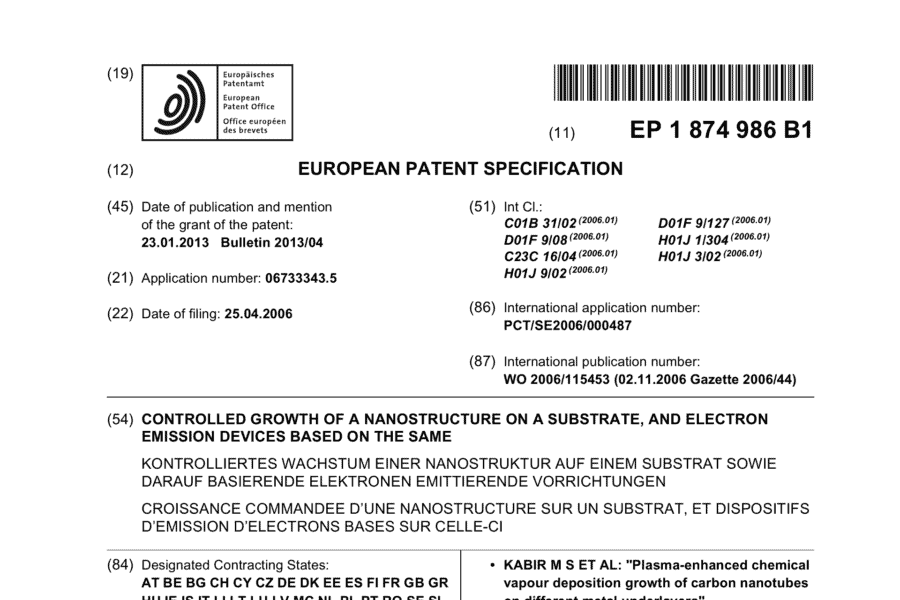 The Interconnects A family is covering a method regarding controlled growth of a nanostructure on a substrate, and electron emission devices based on the same.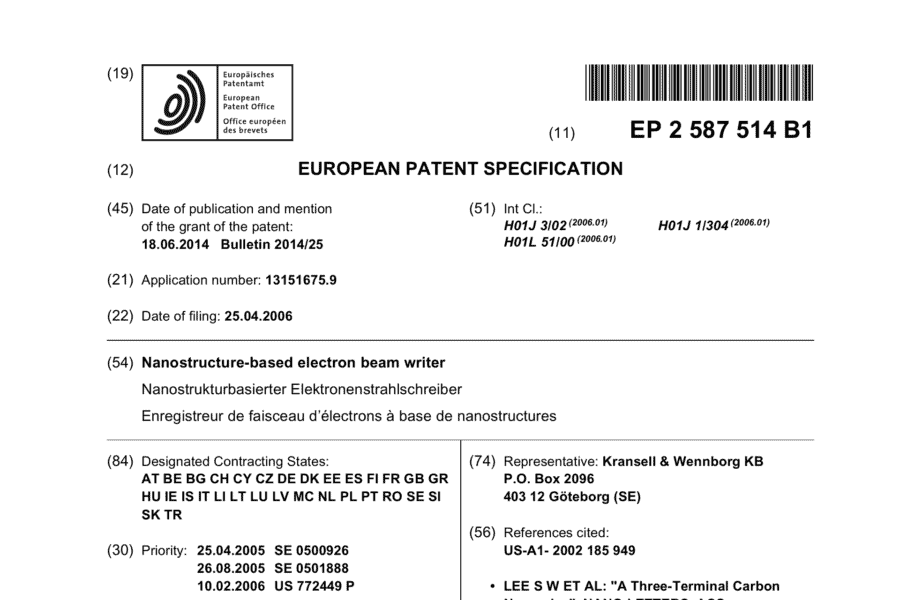 The Nanostructure E-beam writer family is covering a method for the manufacture of an integrated circuit comprising nanostructures.