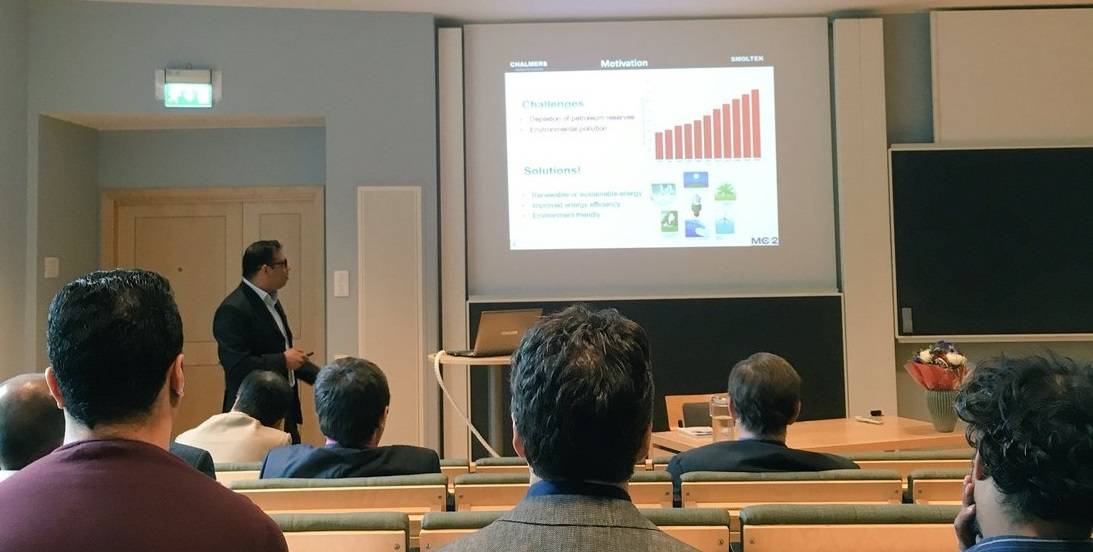 Smoltek congratulate our first industrial PhD
Muhammad Amin has defended his thesis successfully. The opponent was Professor François Béguin, from Poznan University of Technology, Poland, a distinguished professor in the field of super capacitors.
June 12, 2017
The research by our indus­tri­al PhD has led to deepened sci­entif­ic under­stand­ing of how Smoltek's unique tech­no­logy can be imple­men­ted for vari­ous applic­a­tions. In par­tic­u­lar, it has led to demon­stra­tion of our on-chip sol­id state capa­cit­or solu­tion that is now gen­er­at­ing ser­i­ous interest from the semi­con­duct­or industry.
We con­grat­u­late Dr Amin on his big achieve­ment – both from per­son­al and com­pany perspectives!
Sign up for our newsletter!
Your data will be handled in compliance with our privacy policy.
Related news and insights