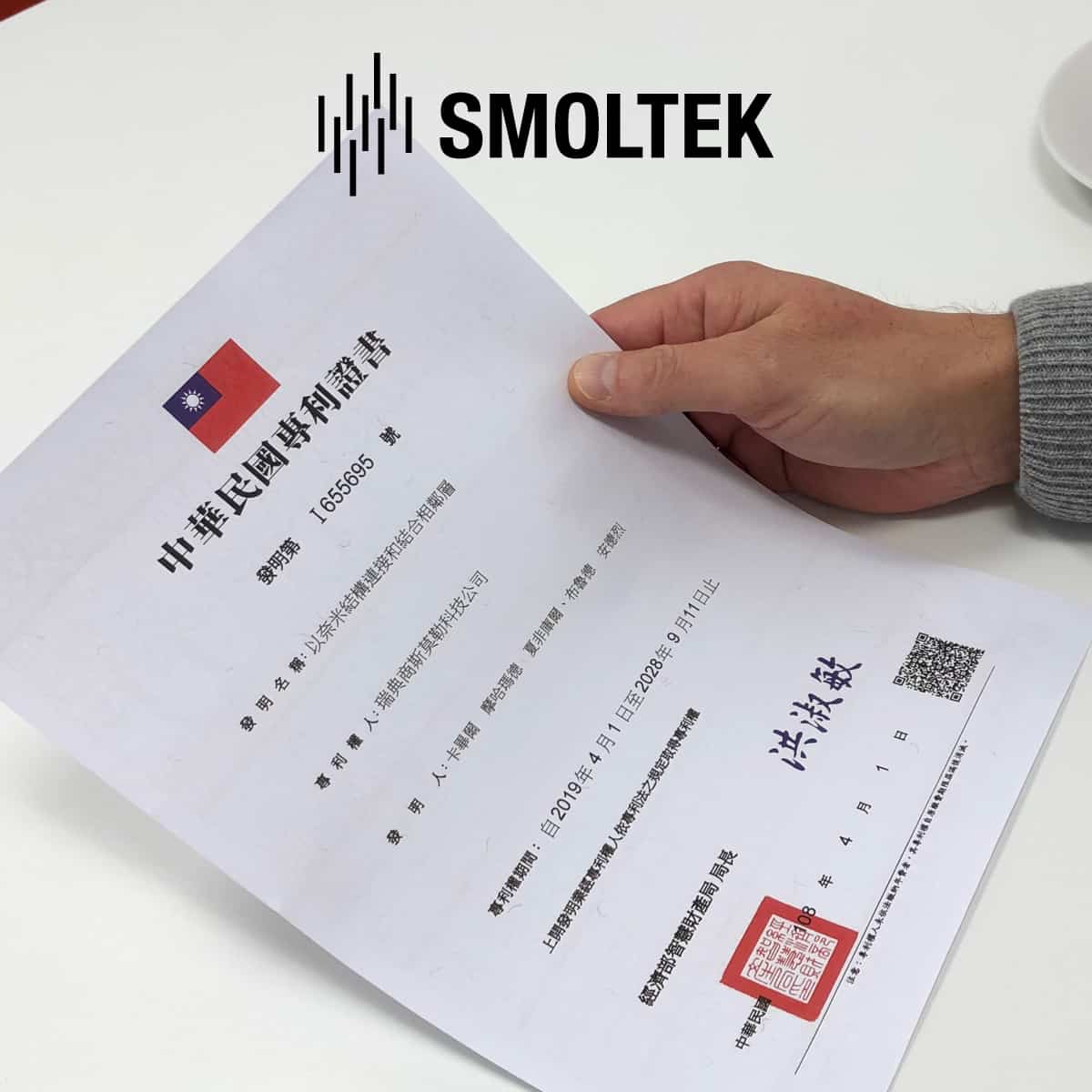 Smoltek patent No. 52 now granted
Smoltek has yet another granted patent to add to our extensive IP portfolio. The Taiwanese patent office has issued the Letter of grant for another divisional patent regarding our Bumping technology family.
April 10, 2019
"Through this expan­sion of our pat­ent port­fo­lio foot­print in Taiwan, we are strength­en­ing our pos­i­tion with­in the advanced pack­aging tech­no­logy seg­ment", says Dr. M. Shafiq Kabir, Smoltek´s CIO.
Smoltek's pat­ent port­fo­lio now glob­ally com­prises 52 gran­ted pat­ents. Read more about our IP and pat­ents.
Sign up for our newsletter!
Your data will be handled in compliance with our privacy policy.
Related news and insights