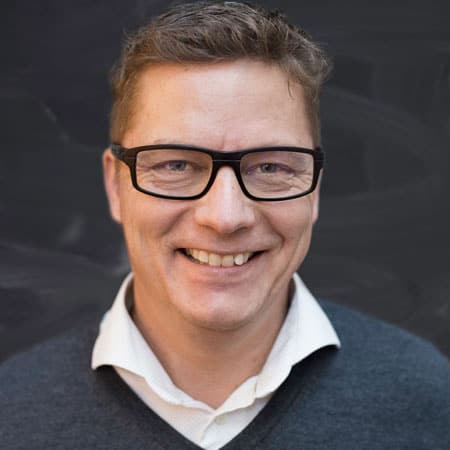 Smoltek strengthens the management team
Ola Tiverman becomes a member of the management team with the title Chief Operating Officer. He leaves the company's board of directors as a natural consequence.
March 8, 2018
Ola Tiver­man has a degree in com­puter sci­ence and elec­tron­ics. He has a lot of exper­i­ence as a busi­ness­man in high-tech pro­duc­tion com­pan­ies on the glob­al mar­ket. His pre­vi­ous employ­ments includes Car­men Sys­tems, Todos Data Sys­tem and Admeta and he has had many pos­i­tions; for example Chief Exec­ut­ive Officer, Chief Tech­no­logy Officer and Vice Pres­id­ent. His latest job was as an Exec­ut­ive Vice Pres­id­ent and Gen­er­al Man­ager in the Data Cloud sec­tion at Burt AB. He has been a board dir­ect­or at Smol­tek since Decem­ber 2017 and has also been a mem­ber of the company's Advis­ory board.
Smoltek's new Chief Oper­at­ing Officer is excited about his new job: "Smol­tek has a unique, pat­en­ted solu­tion to sev­er­al key issues in the semi­con­duct­or industry, which the­or­et­ic­ally can have very big effects. I want to con­trib­ute to the the­ory in the best pos­sible way. I have been fol­low­ing the com­pany for sev­er­al years and I'm look­ing for­ward to con­trib­ute to everything from strategy and busi­ness devel­op­ment to the oper­a­tions of the com­pany togeth­er with Anders Johans­son and the team", says Ola Tiverman.
The CEO Anders Johans­son is happy about the new mem­ber of the man­age­ment team: "I'm look­ing for­ward to get Ola in place in the man­age­ment team as Chief Oper­at­ing Officer. We have a lot to do and Ola's skills, exper­i­ence and per­son­al­ity will be a strong com­ple­ment to the rest of the team. We will step up thanks to this stra­tegic recruit­ment", says Anders Johansson.
It becomes nat­ur­al for Ola Tiver­man to leave the board of dir­ect­ors because of his new oper­at­ing pos­i­tion in the com­pany. The work on find­ing a replace­ment in the board of dir­ect­ors has already star­ted. The com­pany intends to present a new can­did­ate before the Annu­al Gen­er­al Meet­ing on May 24th.
About Smoltek
The Com­pany was foun­ded in 2005 and is a pub­lic com­pany based in Gothen­burg, Sweden. It spe­cial­izes in devel­op­ment of nano­struc­ture fab­ric­a­tion tech­no­logy to solve advanced mater­i­als engin­eer­ing prob­lems. Smol­tek has a port­fo­lio of 65 pat­ent assets, of which 48 are gran­ted today. The mar­ket seg­ment where Smol­tek is act­ive is called Advanced Pack­aging and is estim­ated by Research & Mar­kets in a mar­ket update from Septem­ber 2017 to grow with an aver­age of 7,19 per­cent per year (CAGR) dur­ing the peri­od 2016–2022 and have a mar­ket value of 40,33 MdUSD by year 2022.
Sign up for our newsletter!
Your data will be handled in compliance with our privacy policy.
Related news and insights