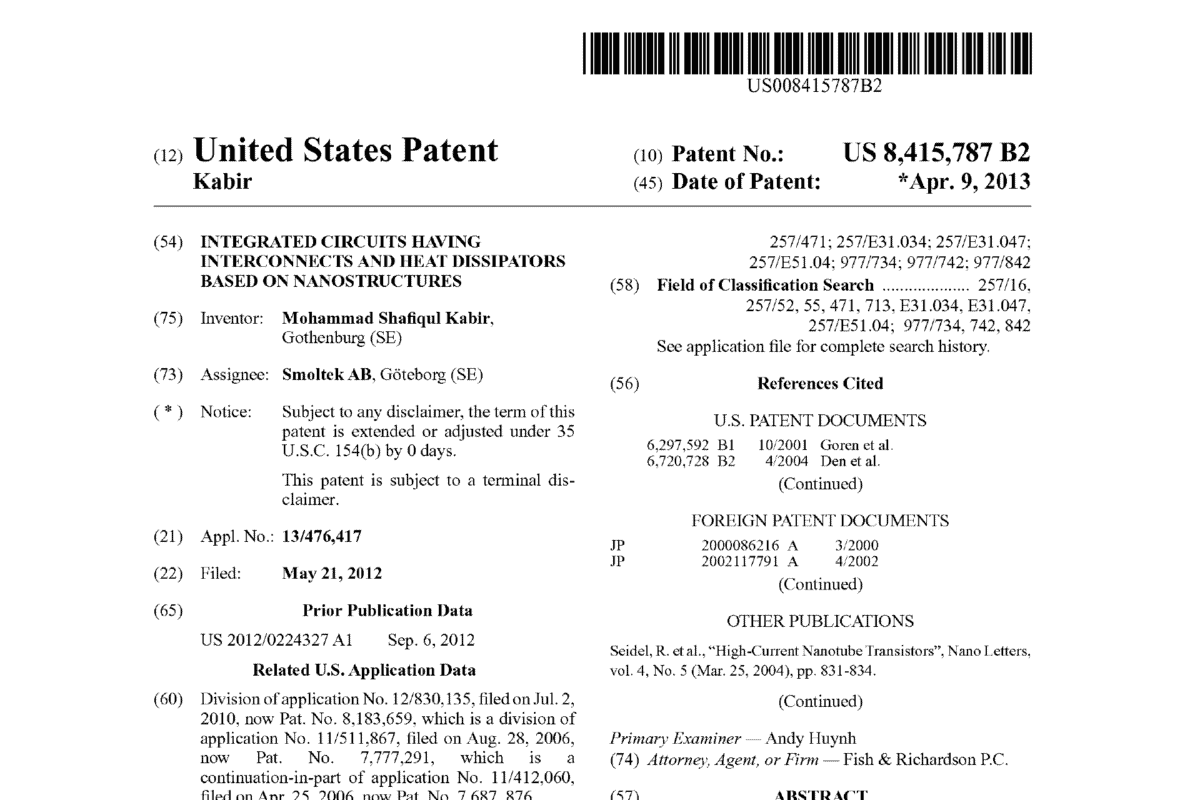 Interconnects B
The Interconnects B family is covering how nanostructures can be used as interconnects and/or for dissipating heat from electronic devices.
The inven­tion: A way of man­u­fac­ture nano­struc­tures grown on a con­duct­ing or insu­lat­ing sub­strate, and a meth­od of mak­ing the same. The nano­struc­tures grown accord­ing to the claimed meth­od are suit­able for inter­con­nects and/​or as heat dis­sip­at­ors in elec­tron­ic devices.
Granted patents relating to the innovation
Sign up for our newsletter!
Your data will be handled in compliance with our privacy policy.
Related news and insights