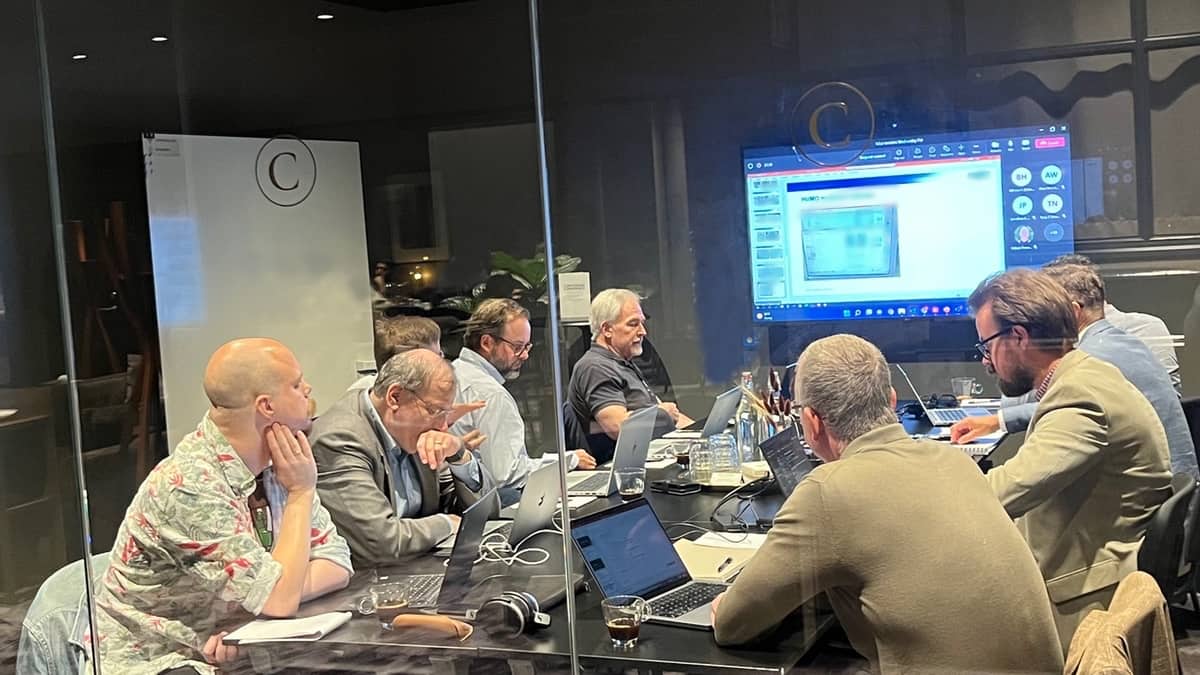 Kickoff for Smoltek and Yageo collab
Smoltek and Yageo have started the collaboration to industrialize and commercialize our ultra-thin carbon nanofiber capacitors.
October 7, 2022
The group com­pany Smol­tek Semi, which devel­ops our innov­at­ive capa­cit­or tech­no­logy, togeth­er with the elec­tron­ics com­pon­ent man­u­fac­turer Yageo, has star­ted the com­mer­cial­iz­a­tion of our ultra-thin car­bon nan­ofiber capacitors.
"The pur­pose of meet­ing at our place in Gothen­burg for a work­shop was to gath­er expert­ise and resources from Smol­tek and Yageo for inform­a­tion exchange and to estab­lish a com­mon goal and agenda for the work to com­mer­cial­ize Smol­tek's ultra-thin capacitors."

Håkan Persson, CEO of Smoltek
The first product that will be developed with­in the col­lab­or­a­tion is a decoup­ling capa­cit­or for applic­a­tion pro­cessors in next-gen­er­a­tion mobile phones. The work began with a work­shop in Gothen­burg and is in accord­ance with the joint devel­op­ment agree­ment the parties signed this summer.
"Yageo Cor­por­a­tion is now col­lab­or­at­ing with the Swedish innov­at­ive nan­o­tech­no­logy com­pany Smol­tek to indus­tri­al­ize sil­ic­on capa­cit­ors with car­bon nan­ofibers. We kicked off the pro­ject last month at Smol­tek's headquar­ters in Gothen­burg. We also got a tour of the MC2 labor­at­ory at Chalmers Uni­ver­sity of Tech­no­logy where Smol­tek grows its car­bon nanofibers."

Dr. Philip Less­ner, Seni­or Vice Pres­id­ent of Yageo group
Sign up for our newsletter!
Your data will be handled in compliance with our privacy policy.
Related news and insights