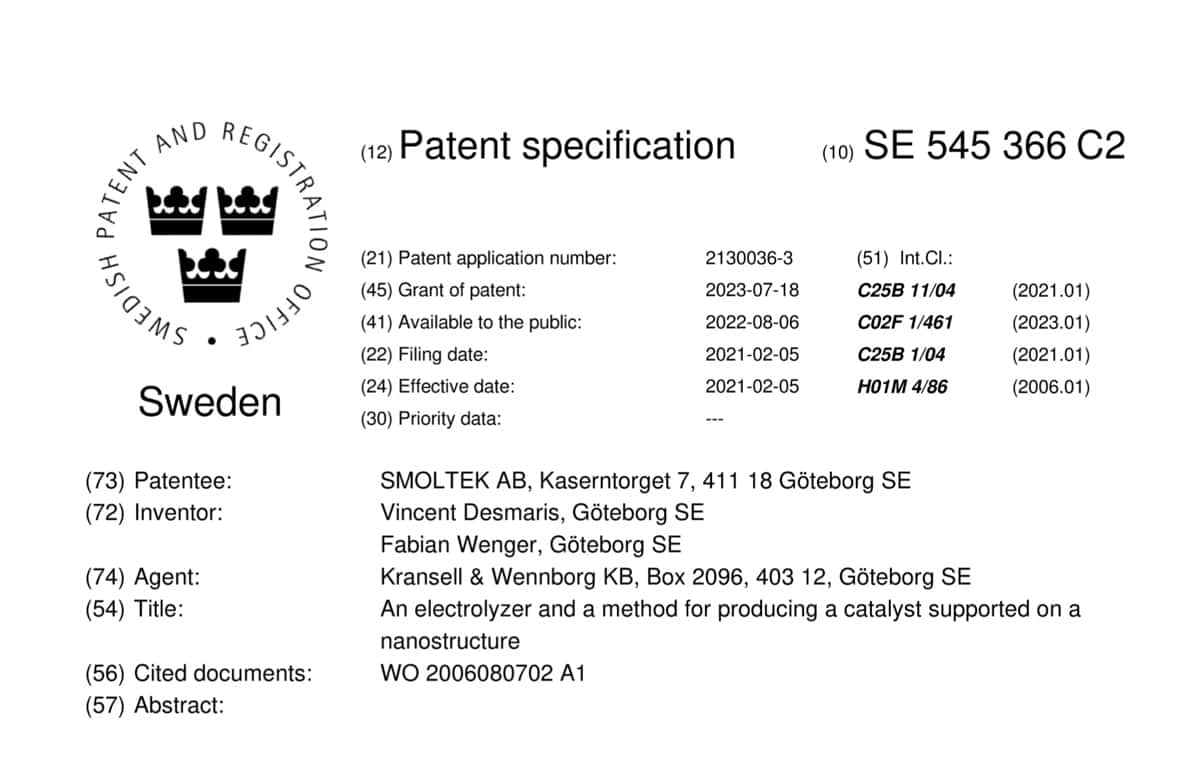 Electro Catalyst Support
The Electro Catalyst Support family is covering an electrolyzer and a method for producing a catalyst supported on a nanostructure. The innovation is targeted towards the production of green hydrogen and discloses how carbon nanofibers can support the iridium catalyst load in a PEM-electrolyzer in a better way.
The Innov­a­tion: An elec­tro­lyz­er com­pris­ing a first and a second elec­trode and an ion exchange mem­brane arranged in-between the first and the second elec­trode is dis­closed. Each elec­trode com­prises a con­duct­ive ele­ment. At least one of the elec­trodes com­prises a cata­lyst struc­ture, the cata­lyst struc­ture com­pris­ing a plur­al­ity of elong­ated nano­struc­tures arranged to con­nect the con­duct­ive ele­ment to a cor­res­pond­ing plur­al­ity of cata­lyst particles. Each cata­lyst particle is loc­al­ized at the end of a respect­ive elong­ated nano­struc­ture oppos­ite from the con­duct­ive element.
Granted patents relating to the innovation
Sign up for our newsletter!
Your data will be handled in compliance with our privacy policy.
Related news and insights