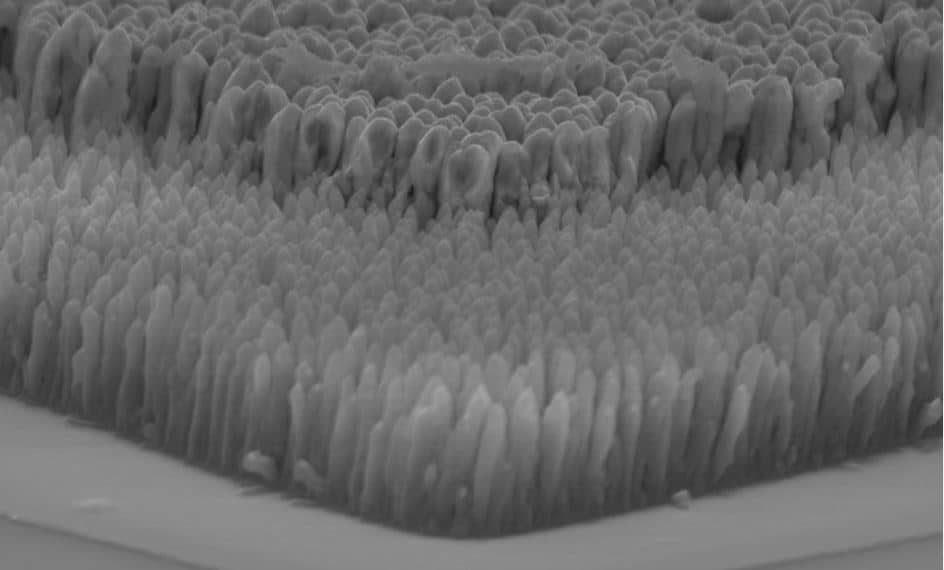 Published paper in Solid-State Electronics
We are happy to announce that our paper "Integrated on-chip solid state capacitor based on vertically aligned carbon nanofibers, grown using a CMOS temperature compatible process" is published in the academic journal Solid-State Electronics.
November 3, 2017
The paper writ­ten by the Smol­tek tech team describes extreme low pro­file 3D on-chip integ­rated sol­id-state capa­cit­ors based on VACN­Fs. The areal capa­cit­ance dens­ity value of 11–15 nF/​mm2 was achieved exploit­ing CMOS com­pat­ible micro­fab­ric­a­tion pro­cesses. Such extreme low pro­file with high value capa­cit­ance makes the tech­no­logy a con­tender to be dir­ectly integ­rated on the act­ive CMOS chip, or in multi-chip pack­age and pass­ives on sil­ic­on or glass inter­poser boost­ing 2.5D and 3D pack­aging performances.
Read and down­load the paper here.
Sign up for our newsletter!
Your data will be handled in compliance with our privacy policy.
Related news and insights